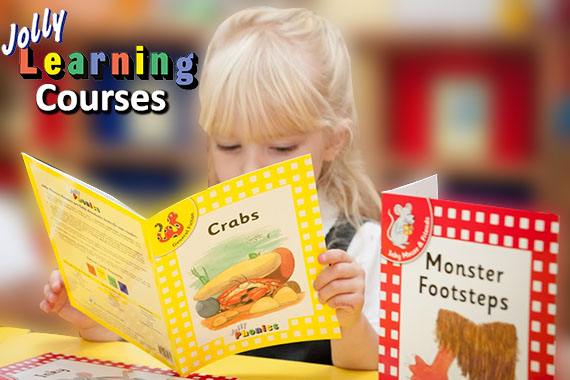 Jolly Learning Courses
Corses available in British English, American English, Australian, Ireland, Traditional And Simplified Chinese versions.
Our Jolly Phonics course has transformed the teaching of reading and writing for children in the first years of primary school. Extensive research has shown that a synthetic phonics approach is the key to unlocking independent reading for all.
About The Corses
Many schools throughout the world have made Jolly Phonics the preeminent programme of choice for teaching children to read.  Why?  Simply because it is so effective and efficient in equipping young children with the skills and techniques required to read independently and confidently in the shortest possible time-frame.
Our online Jolly Phonics Course delivers key insights, along with equipping teachers with the full suite of knowledge, skills, and understandings that are essential in order to deliver the programme as conceived and designed by the authors, resulting in maximum progression in reading and writing for the children. 
A trained teacher, equipped with the key materials and skill sets is just so much more effective than those with a cursory, intuitive understanding. We aim for you to be fully versed in all key aspects of the programme, returning to the classroom to reap a rich dividend in reading progress.